Honest | Respect | Effective
Liam Epps, Director Engagement Public
I have worked with PO since 2008, when I took a job as a street canvasser in Ottawa to have something to come back to in between tours with my bands. I soon started a door to door program in Ottawa which led to hopping around the country for several years to create a viable national door to door medium, and to become the first Door Director. I most recently have accepted the role of Director of Engagement Public, our country's only bilingual region.
I feel very blessed to be doing a job that aligns with my values, employs so many wonder people, challenges me on every level and allows me to be creative everyday.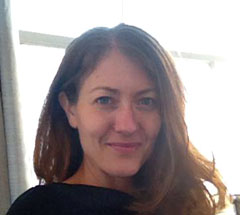 Kate Mooney, Director of Public Outreach Phone
I started fundraising with Public Outreach back in 2003, knocking on doors for Unicef. In 2007, I opened the first office of Public Outreach Australia in Melbourne. After a few years away, I returned to my PO family and have been overseeing the Phone and Digital programs in Canada since 2012. Public Outreach's phone program not only delivers incredible results to our charity partners – it's a great place to hone your communication skills, meet amazing people and make a difference in the world every day.
Frequently Asked Questions
Join our team
Looking to build the career you've always wanted? Look no further!